Graco Park and Building Design:
Get Involved
The Minneapolis Park and Recreation Board welcomes you to the first round of community engagement for the Graco Park and MPRB building design process. We are seeking feedback that will be used to develop park and building concepts. Alongside on-site events, opportunities to provide input are being made available online.
Online: Below you will find maps and images with information about the project with opportunities to provide input. Your ideas and comments will be documented and considered as designs for the project are developed. This survey will be open from June 7-July 7, 2021
In Person: Join us to provide input in person at Graco Park on Saturday, June 12, 2021 from 1-3 pm. Look for the MPRB tent and table!
Virtually: Join us for an online conversation with project staff and other community members on Wednesday, June 23, 4:30-6 pm by Zoom.
https://zoom.us/j/92882321476?pwd=S2d3NWljK25nQXRkZzhjTEg5SzhuUT09
Meeting ID: 928 8232 1476
Passcode: 303288
Down the road: followed by the next round of engagement in August 2021 with another survey and additional in person engagements to share out multiple park and building design concepts for feedback. Then a preferred concept will be shared out in a third round of engagement this fall. Sign up to receive email updates on the project and invitations to future engagement opportunities on the MPRB project page.
Project Background and Park Inventory + Survey:
The public is invited to view project materials and submit feedback via the comment forms below. Please be sure to hit the submit button at the end of the questions.
---
Project Background
MPRB is now beginning a new stage in developing Graco Park. After suspending parts of the project due to an ongoing settlement for a portion of the site, the project has taken a new course. With a new project comes new parameters. The new project, called Graco Park, will include design and construction for a portion of the former Parcel D site (now referred to as Lot 2) and a new park, as well as connections to Boom Island and Hall's Island, based on the MPRB Board approved schematic design and settlement agreement.
Below you will find project documents that illustrate the history and context of the Graco Park site, details about the Graco Settlement, a letter of interest for potential building tenants, and the anticipated project schedule.
History & Context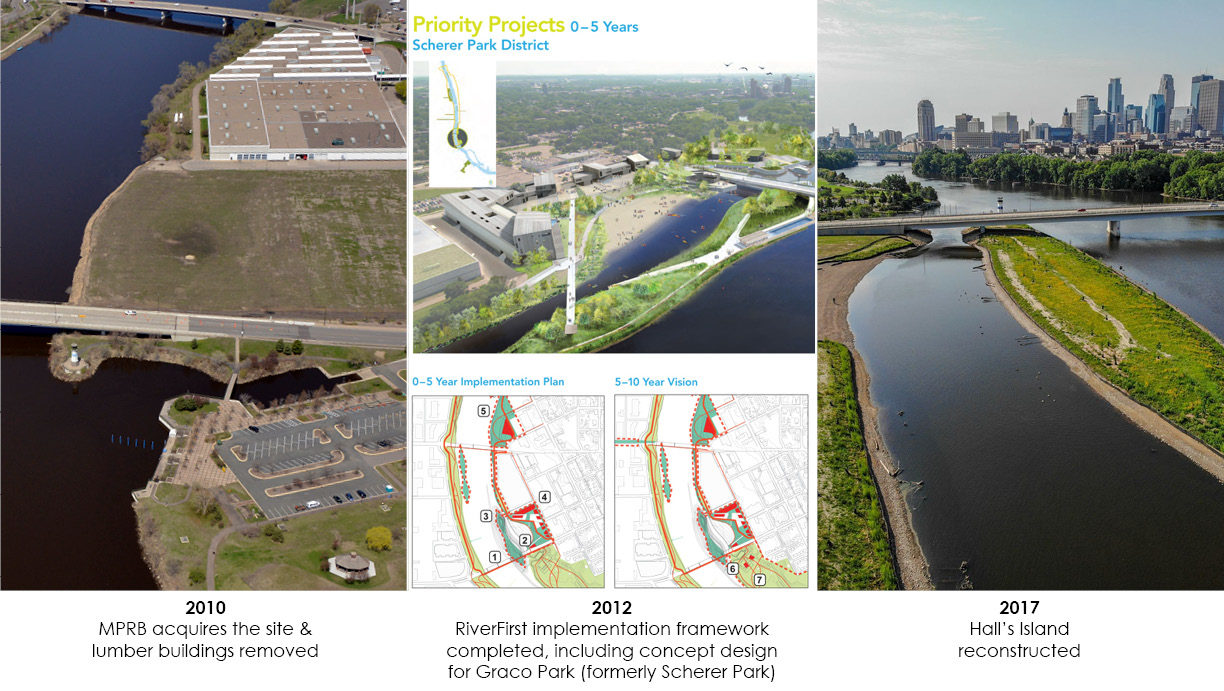 Graco Settlement Update
Potential Tenants – Letter of Interest
Anticipated Schedule
---
For questions, contact MPRB Senior Planner Carrie Christensen at 612-230-6540 or cchristensen@minneapolisparks.org.
---